Our Centre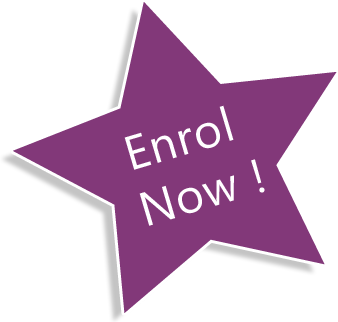 Mojo Montessori Early Learning Centre has been part of the Logan Childcare Community for many years. The service is a family-owned business, operated by Angie & Rob since May 2014. With immensely qualified professional staff, we offer a unique childcare solution for families, providing high quality learning environments and strong family and community relationships.

Early Learning Groups
The service is licensed for 64 children
Room

Staff

Ratio

Lead Educator and Educator

1 : 4 &
1:5

ECT, Montessori Directress and Educator

1 : 11

ECT, Montessori Directoress and Educator

1 : 11
Operation
The centre is open Monday – Friday, 51 weeks a year from 7.00am to 5.00pm. The service closes during the week of Christmas but this may be reviewed depending on the needs of the centre.
The centre is not open public holidays and observes the Exhibition Show day.
Types of care offered
Long Day Care
Before and After School Care
Vacation Care
Parent Participation
Parents and family members are welcome at our service at anytime. Parent participation sends strong positive messages to your child that you support them and are part of the child care environment. There are many different ways parents can participate and while we appreciate that time is of a premium for all parents we appreciate any involvement you can offer. Our educators sincerely hope that you and your child are happy and feel welcome at our centre. Be aware that a three way relationship between parents, care givers and the child exists in this setting. Communication is a vital ingredient to the success of this partnership.
Full Parent involvement in the centre can be accommodated to meet your availability and commitments. Such as:-
Assist in fundraising
Attend Special activities and functions in the Centre
Volunteer time
Suggestions for programming
Feedback of service
Attend Parent/Teacher Nights
Assisting with the development and review of policies and procedures
Siblings are always welcome in our centre when children are being dropped off, picked up or attending other centre functions, however, the staff cannot assume responsibility for them.
Fee Structure - please contact us for current fees and availability or to be on our Wait-list
Child Care Subsidy
What is Child Care Subsidy?
Child Care Subsidy is a payment from the Australian Government that helps you with the cost of your child care.
Who can get Child Care Subsidy?
You can get Child Care Subsidy if you are a parent, foster parent or grandparent with a child in your care who is attending child care services approved by, or registered with, the Government.
You can get Child Care Subsidy if:
you have a child in your care who meets the immunisation requirements (or have an exemption)
you or your partner (if you have one) meet residency requirements (or have an exemption)
your child attends approved or registered care and you have the liability to pay for the cost of your child care
you meet the income test
Depending on your circumstances (e.g. what type of child care service you use and the number of hours) you may be entitled to Child Care Subsidy. You should contact the Family Assistance Office for an accurate assessment. For information on Child Care Subsidy, please follow the link below to access the Family Assistance Office.

All About Prep…
Prep is a non-compulsory schooling year for children aged 5 years the year prior to Year 1. Prep is offered in all state and private schools offering primary education, during normal school hours. Your child is eligible to attend Prep the year they turn 5 before the 30 June. Eg. If your child was born March 2018, they are eligible to start Prep at the start of the school year 2023 (the year they are turning 5). If your child was born October 2018, they are eligible to start Prep at the start of the school year 2024 (the year after they have turned 5).
For more information about Prep visit